Humic Acid Shiny Ball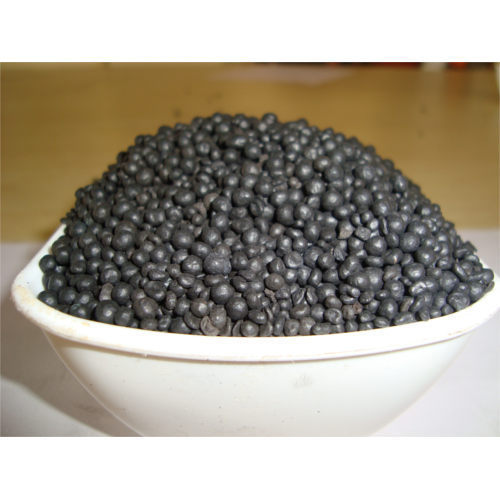 Humic Acid Shiny Ball
Product Description
Humic Acid Shiny Ball
Humic Acid Shiny Balls is made accessible in a powder or granular manifestation of lignite humic corrosive, which is environment well disposed (Humic Acid 60% Shiny Balls). It is utilized as an essential part for in rural and mechanical items. This is mixture of potassium and nitrogen and is very sheltered to be utilized as a part of spot of bug sprays and pesticides. Notwithstanding this, it upgrades crop physiological movement, expands the fruitfulness of soil and enhances the water holding limit of the plants.

Features:
Water soluble
High performance
Enhances the quality of soil
Other Details:
Benefits of Proper Application of Humic Acid increase soil fertility, Increase humus contents, Effectively chelates metals, Enhance soil phosphate availability, Breaks up unproductive clay soils and turns into profitable soils
Increase soil microorganisms metabolic activity, Stimulates the respiration rates, Increase root and top growth on a fresh and dry weight basis & enhance plant root uptake of P, K, Fe, Cu, Zn and Ca
Humic Acid as such is not water soluble, but its salts such as Potassium Humate, Ammonium Humate are water soluble, hence converted and used in formulations (EC.), Liquid formulations 12% is most popular as it is used for soil application are incorporated in drip irrigation or foliar application, Humic Acid is mainly applied to root zone in soil
In order to obtain best results mix humic acid in 1000-2000 liters of water and distribute over 1 acre. We recommend 5 kgs Humic Acid per acre land. Humic Acid as humates can be applied to all types of plants.
Target Crop:
All types of Fruit Crops, Vegetables, Cotton, Oil Crop, Pulses & Flowers
Dose:
Specification
| | |
| --- | --- |
| Packaging Type | Packet, Bag |
| Purity | 98% |
| Packaging | 25 Kg Bag |
| Usage/Application | Agriculture |
| Dosage | 5 Kg/Acre |
| Form | Granules |
| Packaging Size | 1 Kg, 25 Kg |
Payment Terms : L/C (Letter of Credit),D/A,D/P,T/T (Bank Transfer),Other
Port Of Dispatch : Nhava Sheva Port-Mumbai
Delivery Time : 7 days
Packaging Details : 25 Kg bag 1 kg Pack or as per buyers need